£7m pledged to upgrade Swansea port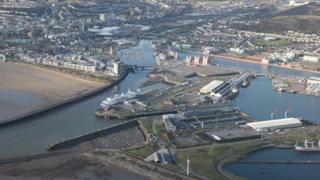 About £7m will be invested in the port of Swansea over the next four years so it can deal with more cargo and bigger ships.
The first £2.1m is to be spent on upgrading the outer lock gates, owners Associated British Ports (ABP) said.
The port handles 600,000 tonnes a year, mostly cargo for the coal, paper, farming and recycling industries.
"The ability to be flexible is crucial," said ABP's south Wales director Matthew Kennerley.