Horse fall death woman 'fulfilling dream' after cancer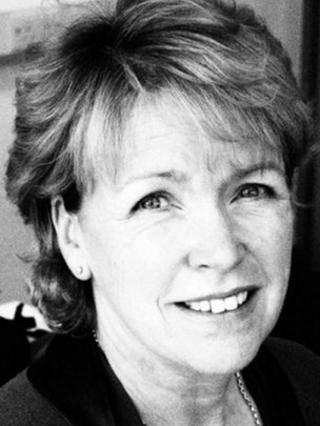 A woman who died after falling from a horse on a Gower beach was fulfilling a dream after recovering from cancer, an inquest has heard.
Geraldine Louise Murray Jones, 51, died at Llangennith beach, in Swansea county, after falling from a horse on 27 July 2014.
Mrs Jones, from Fownhope, Hereford, had all the necessary safety equipment and was riding on firm ground.
Swansea acting senior coroner Colin Phillips ruled her death accidental.
He told the inquest it remained "unanswered" as to why the "experienced rider" fell.
He said: "She had just got over breast cancer and she was looking forward to this as an enjoyable experience.
"These totally unexpected deaths are extremely difficult for a family to cope with because they come out of nowhere."
Mrs Jones set off on the beach ride after 8:00 BST with friend, Brioni Sellar, who had previously worked as a professional horse riding instructor and owned a holiday home in the area.
The mother-of-two was riding Hector, a horse with a "placid disposition", while Ms Sellar rode a horse called Billy, the coroner said.
"Geraldine had confirmed to her [Ms Sellar] she was an experienced rider but she had never ridden on a beach before," he added.
The tide was about 60 metres off the dunes as they rode the horses down the beach.
After walking into the shallows, they started to trot on the beach and broke into a canter, with Ms Sellar in front.
When she checked over her shoulder she saw Geraldine had fallen from Hector.
The horse had been "spooked by the fall" and was trotting behind her, the coroner said.
A passing runner put Mrs Jones into the recovery position while Ms Sellar administered first-aid until the coastguard arrived to give assistance, the coroner said.
'Unanswered question'
An air ambulance was scrambled to the beach but Mrs Jones was pronounced dead at the scene at 9:30 BST.
A report from a pathologist, Dr Maurizio Brotto, gave the cause of Mrs Jones's death as traumatic brain injury and a skull fracture.
She had suffered a 20cm fracture to the left rear side of her head, despite wearing her regular riding skull cap.
Dr Brotto ruled out any natural cause or health reason that could have triggered Mrs Jones's fall and the coroner said all the riding gear had been checked thoroughly beforehand.
"There was nothing really to have caused the fall. Unfortunately it is one of those unanswered questions," he added.
Mrs Jones, who ran her own media and communications firm, was diagnosed with cancer in October 2010 but had been given the all-clear five months before her death.
A report by PC Gareth Jenkins said she was described as a "very positive and outgoing person" and a "devoted mother".
Mr Phillips offered his condolences to Mrs Jones's family, including her husband of almost 20 years, Timothy, and her two sons, Oliver, 17, and Henry, 12.