School gates across Swansea to be checked after pupil injured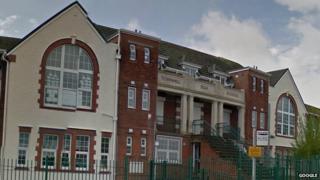 Swansea council has ordered an emergency inspection of all external school gates after a pupil was injured.
The council said it took "immediate steps" following the incident at Townhill Community Primary School on Thursday.
Primary and infant schools have been prioritised. The council says the checks will be completed this week.
In a statement, Swansea council said it was working with staff to find out what had happened.
"We're aware of an incident involving a gate at Townhill Primary School in which a child sustained an injury.
"Our officers and staff at the school took immediate steps to address the situation.
"We have already been to the school and we're working with staff to establish exactly what happened.
"As a precautionary step, our officers have also started checking every external gate at schools in Swansea, starting with primary and infant sites."