Carmarthenshire CCTV monitoring to be scrapped to save £100,000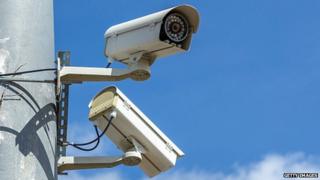 CCTV camera monitoring is to be scrapped across Carmarthenshire after £100,000 is cut from funding.
Carmarthenshire's executive board has withdrawn £104,000 for the camera network as part of spending cuts.
Although cameras in Ammanford, Burry Port, Carmarthen and Llanelli will be retained, the recorded footage captured by 87 cameras will no longer be monitored live.
Four members of staff are to be made redundant as a result of the decision.
It follows Police and Crime Commissioner Christopher Salmon's decision to withdraw around £44,000 in funding for the service in January 2015.
An independent review, commissioned by Mr Salmon, found there was no case to support active monitoring of public CCTV.
The review also found there was little evidence that cameras deterred violent or alcohol related crime.
The council said the money will instead go to the Meals on Wheels services.