Charity wins appeal for veterans home in Carmarthen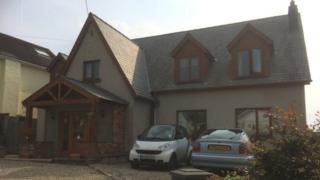 A six-bed home for armed forces veterans will be built in Carmarthen after a charity won its appeal to convert a residential property.
Carmarthenshire council rejected plans last September amid concerns raised by locals over community safety.
Alabare Christian Care had hoped to provide accommodation in Carmarthen for those who were homeless, had drink or drugs problems or mental health issues.
Permission has now been granted with conditions attached.
These include drawing up a management plan, including house rules relating to the conduct of residents, and also the establishment of a community forum.
The home will be for veterans who struggle to adapt to life when they leave the armed forces.
Alabare estimates that there are around 220,000 veterans in Wales. Every year around 20,000 personnel leave the armed forces in the UK.