£300 school bus charge proposal deferred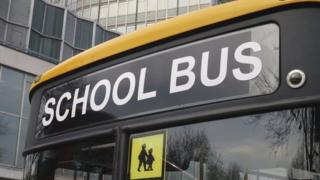 Swansea council has deferred a decision which could see all sixth formers in the city paying at least £300 a year to get to school or college.
The cabinet has asked for further information before voting on three options for withdrawing their subsidy for post-sixteen home-school transport.
Currently pupils who live more than three miles from their school or college receive a free bus pass.
Those inside the three mile radius have to pay between £100 and £200 a year.
The most drastic option under debate would see the council end post-sixteen transport provision altogether, and try to negotiate a discounted rate for students with bus operators.
A second proposal would retain the subsidy, but with a flat £300 a year contribution from students, regardless of how far away they live.
However, if they vote for the second option, cabinet members will also discuss whether students from low income households should be charged at a lower rate.
A total withdrawal of the subsidy would save the council £669,985 per year, while introducing a £300 contribution would mean a saving of between £344,040 and £424,170, depending on whether discounted rates were offered to low income families.
No date has been set to revisit the plans, and any decision is likely to go to public consultation before coming into effect.
Last month a judicial review quashed the council's decision to remove discretionary transport to faith schools, although that ruling is not thought to have a direct bearing on the issue of post-sixteen provision.