Bats hamper Hendrefoilan student village demolition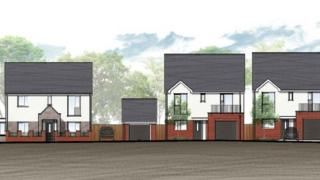 Bats have caused the delay to demolish some flats at Swansea University's student village which are due to make way for housing.
Seven out of the 43 blocks of flats due to make way in phase one of the 300-home development at Hendrefoilan site will remain standing temporarily.
The site was sold in 2013 and the university's new £450m Bay campus will house the students.
Another part of the student village will stay open until summer 2018.
Permission has been granted for demolition to take place and an application has been submitted to Swansea council for the first 43 two and three-storey homes to be built.