Woman arrested in connection with Llangwm care home fraud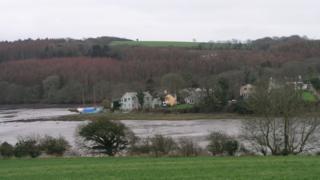 A 60-year-old woman has been arrested in connection with fraud at a Pembrokeshire care home.
It follows Pembrokeshire council's announcement to end its contract to provide residential care with Heron's Reef home in Llangwm.
The decision follows "serious concerns" on how the independently-run home had been managed.
The council said it had been working with the owner and manager to resolve the situation, but without success.
The contract will end on 16 June and the home's 10 residents are being supported to move to alternative accommodation.
Dyfed-Powys Police has confirmed that it is investigating allegations of fraud and said the 60-year-old woman has been released on bail pending further enquiries.