Residents vote to keep Maenclochog village toilets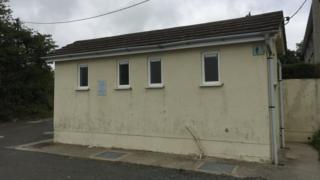 Residents in a north Pembrokeshire village have voted to keep their public toilets.
People had been casting their votes throughout August on whether they should continue to pay for maintaining the public conveniences in Maenclochog.
The community council currently pays about £3,000 a year to maintain the small toilet block in the village.
On Thursday, a count revealed 93% voted to keep them.
The future of the toilets, and the cost of maintaining them, will be discussed at the next community council's meeting.
Nine community councils and groups currently pay for the running costs of public toilets in Pembrokeshire.
Thirteen have closed in the county in the past few years as Pembrokeshire council aims to save money.