Pembrokeshire chosen to test £5.8m wave energy project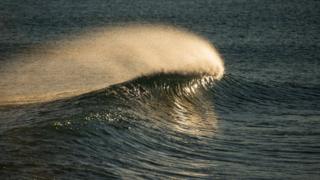 Pembrokeshire has been chosen to test a new £5.8m wave energy project.
The wave technology company Wave-tricity will develop and test a new device called the Ocean Wave Rower.
The two-year project has received £4m of EU funding and will generate clean energy by capturing the natural motion of sea waves.
It is expected to lead to the creation of jobs in engineering and operations with Wave-tricity, as well as opportunities for local businesses.
Matthew Fairclough-Kay, managing director at Wave-tricity, said: "Everyone on the team is looking forward to starting operations in Pembrokeshire and bringing the prospect of clean wave energy a step closer to commercial success."