Swansea Bay Tidal Lagoon fish data 'overly optimistic'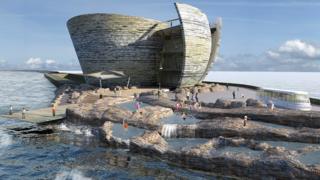 An assessment on the impact the Swansea Bay Tidal Lagoon would have on fish has been described as "misleading and overconfident".
In its submissions, Tidal Lagoon Power (TLP) said the impact on fish was "likely to be very low".
But angling trust Fish Legal said the company's data "made assumptions" and was "overly optimistic".
The group's concerns come as a new community campaign is launched calling on people to support the project.
Campaign "Love the Lagoon" claims the £1.3bn development would create and support about 2,200 jobs and contribute £316m to the Welsh economy during construction - followed by £76m during each of its 120-years of operation.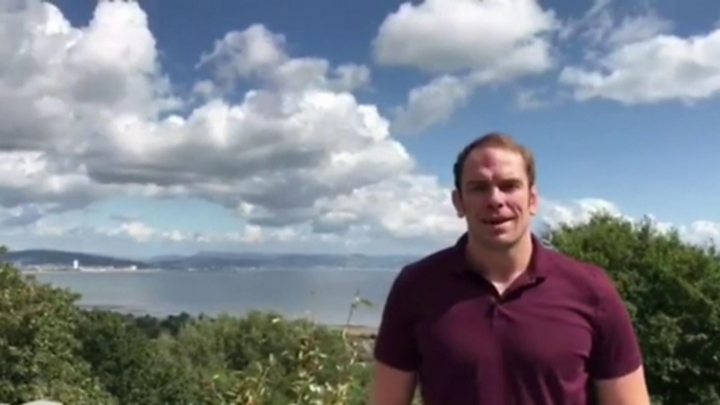 Wales rugby players Jonathan Davies, Shane Williams and Alun Wyn Jones are among those to have pledged their support, along with Roy Thomas, the owner of Bay Studios and Swansea Airport.
Swansea council leader Rob Stewart warned the clock on the project was ticking, as it had been eight months since Charles Hendry's independent report was published.
Meanwhile Fish Legal, which represents several of its member angling clubs in south Wales, has set out its concerns in a letter to Natural Resources Wales (NRW).
It said TLP's assessment "failed to gather basic field data about the behaviour of fish in Swansea Bay".
It said the company had assumed "with poor justification" that most salmon will "actively avoid the tidal water flowing into the turbines".
It also claimed TLP "failed to apply knowledge from scientific studies" and "claimed a high level of confidence that the lagoon would not cause an unlawful deterioration of the ecological status of one or more water bodies".
Mark Lloyd, chief executive of the Angling Trust and Fish Legal said TLP's assessment was "little more than a guess" and he expected NRW to reject it.
He added there was "no reliable evidence" to prove that lagoons would not cause "very significant environmental damage" to Swansea Bay and its fish stocks.
"This white elephant project with its untried technology should be shelved to remove the threat to fish and other wildlife," he added.
A TLP spokesman said they had been in "extensive discussions" with NRW and its advisors.
He said an assessment had been carried out and analysis agreed with NRW advisors that the impact on both marine and migratory fish was "likely to be very low".
"It will be up to NRW to make its judgement based on the evidence provided," the spokesman said, adding that the company hopes to receive its marine licence for the project in early 2018.