Llanelli's Ty'r Gelli tenants to get £33k water rebate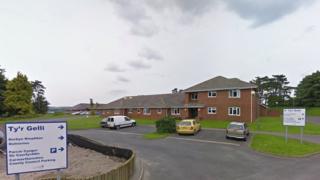 Tenants living in a sheltered housing scheme in Carmarthenshire are to get more than £33,000 in refunds after being overcharged on their water bills.
A review found Welsh Water had incorrectly charged the county council for water at Ty'r Gelli in Llanelli from April 2010 to last March.
A recommendation to pass on the rebate to tenants was approved at a council meeting on Tuesday.
The average rebate is £973.13 each.
A spokeswoman for Welsh Water said: "We work with Carmarthenshire council to regularly review our charges for their properties but it would be inappropriate for us to comment on individual accounts".
Current and former tenants will be refunded and, in cases where a tenant has died, it said the money should be repaid to their estate.
Linda Evans, Carmarthenshire council's executive board member for housing, said: "I was pleased to be able to approve the rebate of overpaid charges to both tenants and former tenants which I'm sure will be welcomed".