Haverfordwest A40 reopens after two-vehicle crash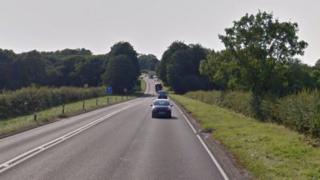 The main road into Haverfordwest, which was closed following a two-vehicle crash, has reopened.
The A40 at Arnolds Hill, Pembrokeshire, was shut in both directions between the A4075 and B4314 Canaston Bridge roundabout and the A4076 Scotchwell roundabout.
Rush hour traffic was affected between Haverfordwest and Robeston Wathen.