Call for Preseli Hills memorial to TE Nicholas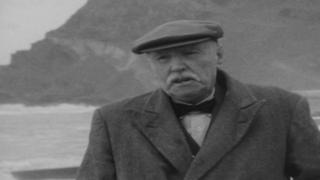 There are calls for a memorial to be erected in Pembrokeshire to commemorate the life of a controversial preacher, poet, socialist and peace campaigner.
TE Nicholas, more commonly known as Niclas y Glais, started out as a preacher but later worked as a dentist in Aberystwyth.
He preached all over Wales but was named after the village of Glais where he was a minister for 10 years.
Supporters want his memorial to be built on the Preseli Hills.
Niclas faced court action after preaching against the First World War and the royal family.
He was later imprisoned along with his son Islwyn in 1940 on false charges of supporting fascism during the Second World War.
Niclas was raised on a smallholding called Llety in Pentregalar on the Preseli Hills.
Hefin Wyn, a former BBC journalist who recently completed an extensive biography of Niclas, believes a memorial should be placed there.
"He's one of the heroes of the area... there is a strong tradition of erected stones to our heroes. Niclas deserves to be remembered," he said.
"The memorial will probably be on the mountain slopes close to his old home where he was brought up. This is the area that made him what he was.. a man of principle."
Mary Winter, a socialist from Aberdare, Rhondda Cynon Taff, said Niclas was a very important figure in the early Labour movement.
"We've forgotten how important a character he was. It's time we brought back the importance of TE Nicholas and some of his beliefs and ideas," she said.
"He stood for a more equal and just society."
Siân Howys, who has studied his life and works, said: "He saw Wales being part of the wider world... he had a very internationalist outlook.
"The Welsh language was very important to him and he wrote mainly in Welsh.
"Militarism and royalism were the main enemies of the people as he saw it. He was always ready to be a rebel and voice anti-establishment messages, because he saw himself as being from the people and for the people."
TE Nicholas died in 1971 at the age of 91. His ashes are scattered near his family home on the Preseli Hills.