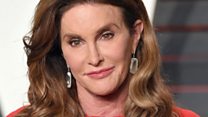 Caitlyn Jenner talks about life as a transwoman and why she prefers being single.
26 April 2017 Last updated at 13:54 BST
Caitlyn Jenner has released a memoir entitled The Secrets Of My Life.
She talks to Women's Hour about the journey she has been on since her transition two years ago.