Have you used Botox?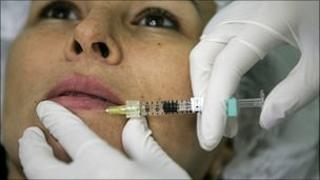 Have you ever used cosmetic injectables such as Botox or dermal fillers?
BBC Three is looking for people who have used these products to either temporarily or permanently improve their looks.
Were you happy with the results or did it go wrong? Are you undergoing corrective treatment or are you resigned to living with the results?
The programme makers are particularly keen to speak to anyone who has used Botox or dermal fillers who is under the age of 30. But even if you are over 30 we would still like to hear from you.