Immigrant being deported 'tries to slash throat'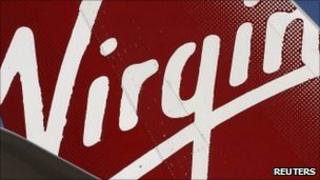 An illegal immigrant being deported to Jamaica tried to slash his own throat on board a plane at Gatwick airport, it is understood.
The man has been returned to immigrant custody after being treated for "superficial injuries" at hospital and discharged, a UK Border Agency spokesman said.
An investigation was being launched into the incident, he added.
The Virgin Atlantic flight, VS69, has been delayed until 1245 BST on Tuesday.
Counselling offered
The man, who was being deported to Kingston, Jamaica, was reportedly treated by paramedics who "glued" together his throat wound.
A UK Border Agency spokesman said on Monday: "There has been an incident today involving a Jamaican individual being removed from the UK on a flight from Gatwick airport.
"The individual was taken to hospital with superficial injuries. An investigation is under way."
It added later: "The man was returned to immigrant custody after being treated and discharged at hospital."
A Virgin Atlantic spokesman said: "The safety and welfare of our crew and passengers is Virgin Atlantic's top priority.
"Virgin Atlantic is co-operating with the authorities in their investigation of the incident and is offering counselling support to passengers and crew."
The 449 passengers are being put up in local hotels pending the delayed flight on Tuesday but Virgin said passengers would be permitted to switch flights.
Virgin Atlantic thanked the passengers for their patience.
It is not immediately clear if the authorities will try to deport him on the same flight on Tuesday.
In October last year a 46-year-old man, Jimmy Mubenga, died after becoming ill while being deported.
He collapsed on a British Airways plane bound for Angola at Heathrow Airport.
Mr Mubenga's family have claimed force was used on him and have called for an inquiry.