Asylum claims up by 17% in early 2011, says UNHCR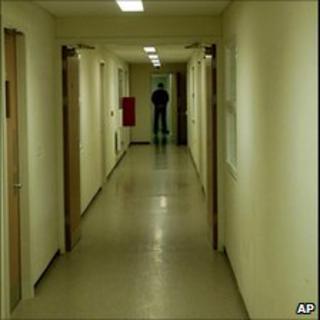 The number of people seeking asylum in industrialised countries has risen by 17% so far this year, the UN's refugee agency says.
But the jump in applications does not appear to be a result of the uprisings which have hit many parts of the Arab world, said the UNHCR.
Most applications came from countries that have historically produced asylum seekers, such as Afghanistan and China.
There were 198,300 applications between 1 January and 30 June, the UNHCR said.
This compares with 169,300 in the same period in 2010.
In the first half of its twice-yearly report, Asylum Levels and Trends in Industrialised Countries, the UNHCR forecasts that 420,000 applications could be lodged by the end of the year - the highest total in eight years.
"2011 has been a year of displacement crises unlike any other I have seen in my time as High Commissioner," said UNHCR head Antonio Guterres.
But he added: "Their impact on asylum claims in industrialised countries seems to have been lower so far than might have been expected, as most of those who fled went to neighbouring countries."
Afghanistan continued to produce the highest number of applicants, standing so far this year at 15,300, followed by China with 11,700 people.
Third was Serbia and Kosovo, with 10,300 claims, followed by Iraq with 10,100 and Iran with 7,600.
The United States is the most popular destination, with 36,400 application requests, followed by France with 26,100 and Germany with 20,100.
Britain came fifth with 12,200 asylum applications.
Europe registered the highest number of applications per continent, at 73%. Only Australia and New Zealand saw a decline, together seeing 5,1000 claims this year compared with 6,300 last year, the UNHCR said.