150 tested for TB at Dublin college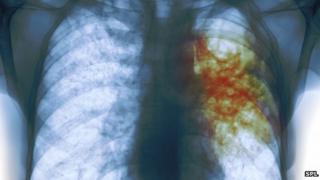 About 150 staff and students at a Dublin university are being screened for tuberculosis.
Dublin City University has confirmed that two cases of TB were diagnosed at the campus.
A spokeswoman said the two people were no longer infectious, but staff and students who had more than 10 hours' contact with them are being invited for screening.
They are being tested for both active and latent TB, the spokeswoman said.
The Irish Department of Public Health is in charge of screening in accordance with Irish guidelines.
About 8.7 million people across the world are infected with tuberculosis every year.
A spring peak in tuberculosis infections may be linked to the effects of viruses circulating in winter, experts suggested.