Cave dweller features in April Fool yarn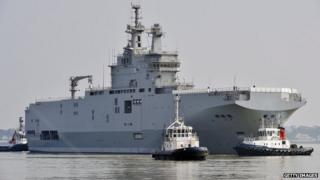 Newspapers and TV stations around the world have slipped in some implausible and mostly light-hearted spoofs to mark April Fool's Day. Here's a flavour:
In Sweden, English-language newspaper The Local has collated April Fool's jokes from papers around the country, including one about supermarkets to trial the sale of alcohol (Sweden has strict drink laws); a football pitch in the city of Malmo sprouting cannabis plants; and a bus company banning selfies after some passengers distracted the drivers.
Motorists in the Italian city of Prato had an April Fool's joke played on them in the form of fake parking fines.
Around a thousand of the dreaded pink slips demanding a payment of 89 euros for parking violations were put on car windscreens overnight by a group of local pranksters.
Closer examination revealed that instead of being authorised by the "Comune di Prato" - the Prato town council - the fines were issued by the "Comune di Plato", the Libero 24x7 news website reported.
The Stigski?
In Russia, the NTV channel reported that Jeremy Clarkson may join the local equivalent of Top Gear, Glavnaya Doroga ("Main Road").
Explaining why the TV presenter had not announced the possibility of working in Russia, the channel said: "He couldn't openly tell his British fans that they will now have to learn Russian."
In Georgia's breakaway republic of Abkhazia, the Apsnypress news agency reported that a man who had disappeared a decade ago had been found living in a cave.
The man had apparently lived on bats and turtles, but having remained underground for so long, he had almost completely lost his sight, the agency said, providing a link to a page to a piece about April Fool's jokes.
Readers of Egyptian Streets were told that Egypt is to ban the smoking of cigarettes and shisha pipes from all public spaces for health reasons.
The website said that while the report on the ban was a spoof, the details about the health dangers were very much for real and grounds enough for turning jest into reality.
The independent EUobserver says that France will deliver its Mistral warships to the EU foreign service instead of Russia.
The vessels will be registered in Panama to avoid taxes and will be renamed the "Juncker" and the "Mogherini" after the head of the European Commission Jean-Claude Juncker and EU foreign relations chief Federica Mogherini.
It said the "Juncker" would be moved to Luxembourg when the landlocked country takes over the rotating EU presidency in July.
BBC Monitoring reports and analyses news from TV, radio, web and print media around the world. You can follow BBC Monitoring on Twitter and Facebook.