What is life like without a government?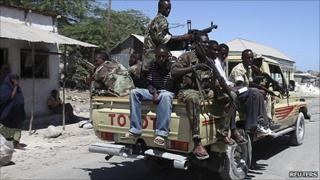 It is approaching two decades since Somalia has experienced a functioning national government. Are you in the country? If so, we want to hear from you.
Somalia has been without an effective countrywide authority since President Siad Barre was overthrown by opposing warlords in 1991.
Having ousted President Barre, the warlords failed to agree on a replacement, plunging the country into years of lawlessness and clan warfare.
Since 2006, the UN-backed transitional government has also faced the rise of Islamist insurgents - including al-Shabab which now controls most southern and central areas.
Do you live in Somalia? Do you remember what life was like before 1991? How have things changed in the two decades since then? Or maybe you are a Somali living outside the country?