Darfur: Bulgarian UN air crew freed in Sudan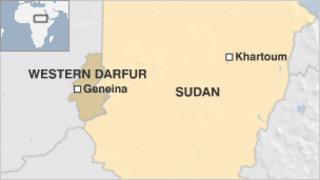 Three Bulgarian air crew members working for the United Nations in Sudan have been set free six months after they were kidnapped in Darfur.
The three men appeared to be in good health, according to the UN World Food Programme, which denied paying a ransom for their release.
They are to be flown to the capital, Khartoum, and then home to Bulgaria.
Attacks on aid workers have hampered efforts to help thousands of people who have fled their homes in Darfur.
The three Bulgarians were seized in January by armed men about 75km (45 miles ) south-east of Geneina, capital of Western Darfur province.
There has been a recent surge in violence in Darfur after a relative lull in recent years.
Human Rights Watch (HRW) says this has been ignored, while the world's attention has been on the separate dispute in South Sudan, which is set to gain independence in July.
HRW says some 70,000 people have been forced from their homes in Darfur since September.
The UN says some 300,000 people have died during the eight-year conflict between black African rebel groups and Arab militias in Darfur.
The government says this figure has been exaggerated and the true figure of deaths from the conflict is 12,000.