Reunion profile - overview
6 May 2015

From the section

Africa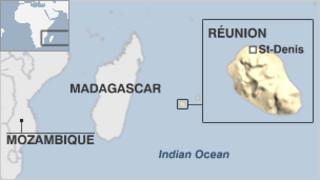 Rugged, volcanic Reunion is a territory of France in the Indian Ocean.
The densely-populated island once prospered from the cultivation of sugar cane, but tourism and financial aid from Paris now underpin its economy.
Reunion's culture, cuisine and ethnic mix reflect the story of its settlement.
French colonists arrived on the island, then known as Bourbon, in the 1640s. Slaves from Madagascar and mainland Africa were brought in to work the island's coffee plantations. Later arrivals included labourers from south and east Asia.
The island was ruled as a colony until 1946, when it was made a "departement", or administrative unit, of France. The Reunionese are French citizens and many of them wish to remain so; independence movements have been sporadic and there is little will to sever ties with Paris.
Sugar cane was introduced during a brief period of British rule in the early 19th century. It provides the raw material for Reunion's main exports. Tourism is also important; attractions include spectacular gorges and "cirques" - natural amphitheatres surrounded by mountains.
A large wealth gap has fuelled social tensions. These spilled over into violence in 1991 when 10 people were killed in anti-government riots. Unemployment is high, particularly among the young, and migration is commonplace. Violence once again flared up in March 2009 in protest at rising food prices.
Reunion is home to one of the world's most active volcanoes, the Piton de la Fournaise, which has erupted more than 170 times since the mid-17th century. Lava flows have closed roads and damaged buildings.
The territory is prone to tropical storms; a cyclone monitoring station in the capital serves the Indian Ocean region.