University of Swaziland closed by cash crisis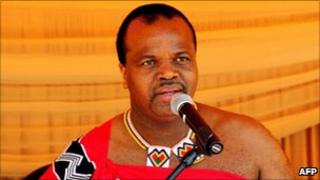 The University of Swaziland has not opened for the new academic year after the government failed to provide money for student fees.
The university announced that registration had been suspended and lectures postponed.
Student union leader Pasika Dlamini said most students did not show up for classes after the announcement.
The country is so short of money that South Africa last week granted it an emergency loan of $355m (£218m).
The university confirmed to the BBC that because money had not arrived to pay for most student scholarships, it could not open.
"We were told that the university won't be opened on Monday, because there is no money," said Mr Dlamini.
This year the government offered to sponsor around 300 students, down from 1,200 in previous years.
Last year Swaziland's revenues from the Southern African Customs Union - the country's main source of income - fell by 60%.
In agreeing to the loan, South Africa insisted that its tiny neighbour must carry out economic and political reforms.
King Mswati III, Africa's last absolute monarch, has been accused of living in luxury with his 13 wives, while most of his people languish in poverty.
There have also been reports that the country, which has the world's highest rate of HIV infection, is running low on supplies of antiretroviral drugs, the only effective way to treat the virus.