DR Congo election: Start of results announcement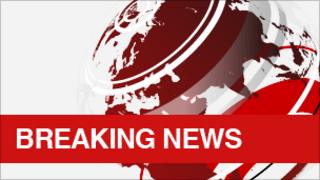 The head of the Democratic Republic of the Congo's election commission has started to read out the results of last month's election.
The results were due on Tuesday but officials said logistical problems in this vast country had led to delays.
With 90% of the votes counted, President Joseph Kabila was in the lead with 49%, against 33% for his main rival, Etienne Tshisekedi.
Security has been tightened in case of protests following claims of fraud.