Egypt army desert patrol 'lost' near Sudan border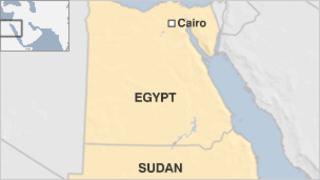 The Egyptian army says it has "lost contact" with a unit patrolling its remote southern frontier.
A search is now under way for the lost patrol, and Egypt says it is "co-ordinating with other states" in an attempt to locate it.
The army has not said how many men were taking part in the operation, but says the unit involved "is not big".
Egypt's southern border with Sudan is almost entirely desert.
Bandits
In March 2011 Egyptian soldiers attacked a convoy that was smuggling weapons into Egypt from Sudan.
Bandits are also known to operate in the region, and a group of European tourists were briefly taken hostage there in 2008.
An army spokesman told the Reuters news agency that it periodically patrols the area, but declined to give more details.