Ask the ICC chief prosecutor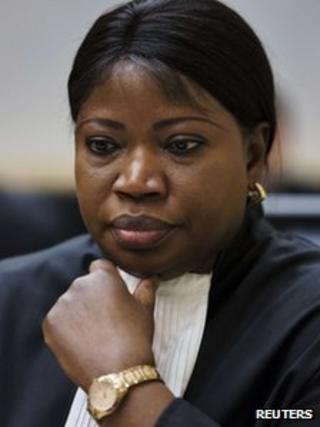 Fatou Bensouda, chief prosecutor at the International Criminal Court (ICC), will be interviewed by the BBC on Friday, 22 March.
BBC Africa would like to hear from you if you have a question for Ms Bensouda.
The first African to hold the post of chief prosecutor, Ms Bensouda has been at the centre of two of the biggest stories of the week.
Kenya's president-elect Uhuru Kenyatta has asked for his case to be reviewed - he has been accused of inciting violence during the 2007 election.
Also, Congolese rebel leader Bosco Ntaganda, who is wanted for war crimes, is currently awaiting transfer from the US embassy in Kigali to the ICC.
BBC Africa will have an exclusive interview with Ms Bensouda on these two issues on Friday 22 March from 13:00 GMT.