Nigerian 'hid cocaine in speakers'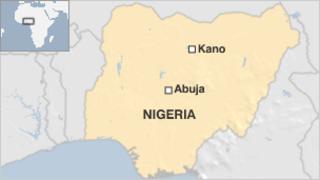 Nigerian police say they have arrested a man with $500,000 (£305,000) worth of cocaine stashed inside hi-fi speakers.
The 28-year-old Nigerian national was held at the northern Kano airport after flying in from Sao Paulo in Brazil.
Police said they found 3kg (6.6lb) of pure cocaine.
The suspect said he had been given the speakers in Sao Paulo by a stranger and knew nothing about the drugs. West Africa is a major transit hub for drugs smuggled from South America to Europe.
Between 25% and 66% of cocaine bound for Europe comes from South America, the UN Office on Drugs and Crimes is quoted as saying by the Associated Press news agency.