Global search for top nightclub anthems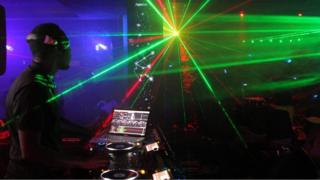 As part of the BBC's A Richer World, DJ Edu has been searching for Africa's best nightclub, and finding out about young people's lives on the way. Now the search is global.
This month on Global Beats, we will play your favourite nightclub tunes from all over the world. What songs are people dancing to where you are? Who are the hottest DJs?
Tell us your nightclub stories and we might play your favourite tracks on BBC World Service's Global Beats programme.