Mozambican public prosecutor shot dead in Maputo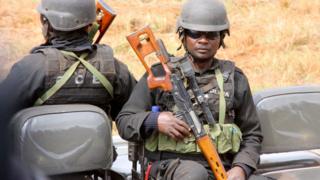 A public prosecutor who was investigating a wave of kidnappings in Mozambique has been shot dead in the capital, Maputo, police have said.
Marcelino Vilankulo was killed outside his home in Matola, a suburb of the city, they added.
Kidnapping gangs have targeted many Asian businessmen in Maputo and Mozambique's second city, Beira.
In 2014, judge Dinis Silica, was killed after authorising the detention of one of the suspects.
Mr Vilankulo was working on a case involving one of the alleged masterminds of the abductions.
Police spokesman Emidio Mabunda told AFP news agency that they had no information on the number of attackers or the type of weapon they used.
In a tweet, the British High Commissioner to Mozambique, Joanna Kuenssberg, described the killing as "another terrible blow to the rule of law".