Vinod Mehta memoir a rare and salacious Indian tell-all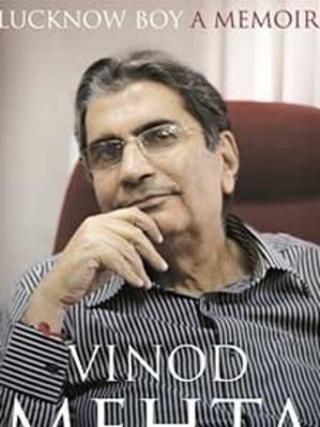 For a country obsessed with people's life stories, Indians don't write absorbing autobiographies or biographies.
Most of them turn out to be long-winded hagiographies or self-absorbed and pedagogic narratives. India remains a deeply hierarchical society where criticism is often taken as a personal affront.
Vinod Mehta's newly-published memoirs, Lucknow Boy (Penguin Viking), are a welcome exception.
He is one of the last of India's dying breed of engaging editors. Mr Mehta edited India's first girlie magazine, Debonair, an audacious job to take up in the stodgy 1970s. He launched the country's first Sunday paper and an upmarket paper from the Times of India stables.
Mr Mehta went on to edit and revamp the hoary Pioneer newspaper, which had counted Winston Churchill and Rudyard Kipling as its contributors. He was also sacked from three jobs. That was before he launched the weekly news magazine Outlook, where he soldiers on as the editor. (Full disclosure: I worked with Mr Mehta at Outlook.)
It is good to see that Mr Mehta hasn't lost his joie de vivre after four decades in the rough and tumble of Indian journalism. For the most part, the 325-page memoir is a breezy, self-deprecating, politically incorrect and insanely funny book peppered with gossip and controversies. It also offers some insights into the murky world of Machiavellian and subservient editors, and has some delightful pen sketches of people like VS Naipaul and Salman Rushdie whom he befriended.
Among my favourite parts of the book is Mr Mehta's early life in London in the swinging sixties as a callow young man, who arrives from India with a few shillings and bags of Indian tea.
Hunting for a girlfriend, he vents his frustration over not being able to make his moves on a Danish girl he goes out with because he has been "brought up in a culture when such things are always done in the dark".
I leave it to Mr Mehta to describe what happens next:
"Finally, emboldened by the amorous couples around me, I took the plunge, using a wall for support. Being inexperienced and a trifle too eager, I must have moved at lightning speed. My hands advanced to places barred by convention on the first date. 'I won't go so long, I won't go so long," she protested. Fifty years on, I still remember the grammatically incorrect but firm rejection."
There are delightful stories on editing Debonair whose "name and fame grew by the year but it was unable to shed its smutty aura". He gave up the job, Mr Mehta writes, when former prime minister Atal Behari Vajpayee complimented him on bringing out a "good magazine", but one which he had to "keep under the pillow".
Mr Mehta also offers a laundry list of irreverent and cheeky advice to aspiring journalists. This includes a priceless one on whether journalists, who are usually "contemptuous of bourgeois morality", should "fool around in the office". "Not a good idea," he says. "Do it outside."