Burma house blast 'kills children' in Kachin state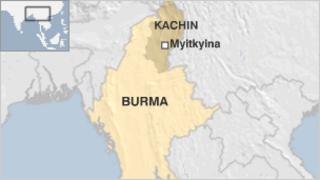 At least 10 people have been killed and more than 23 injured by an explosion at a house in the Burmese city of Myitkyinar in northern Kachin state.
A witness told the BBC that the blast, on Sunday night, hit a house being used as an orphanage and that most of the dead were children.
The cause is not known, but the witness said it appeared to have been a bomb.
Burma has been hit by a string of bombings in recent years, which the government blames on separatist groups.