Beijing airport's ex-boss admits receiving kickbacks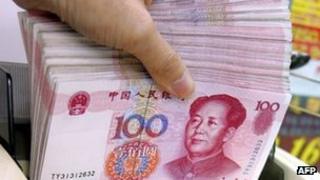 The former boss of Beijing's main airport has admitted taking bribes, court officials in China say.
They say that during his trial Zhang Zhizhong confessed to receiving $740,000 (£469,000) in kickbacks. He is to be sentenced later.
Zhang's predecessor was executed two years ago for embezzling more than $10m of public funds.
In recent years, Beijing has launched a campaign against corruption in key state industries.
A number of senior officials have been arrested since.
Zhang received bribes for approving charter flights and construction projects, according to a newspaper run by the Chinese prosecutor's office.
It also said that he was involved in job promotions for money.
Zhang had argued during the trial that he did not realise that "helping out his friends" was against the law.
The court heard that he took the kickbacks over a period lasting more than a decade.