Australia health boss Joel Barlow 'took $11m in a week'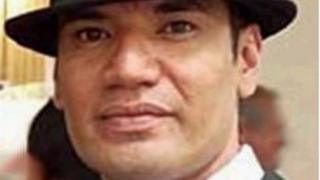 A senior Australian health official has been arrested after allegedly stealing AU$11m ($11m; £7m) in just one week.
The authorities say Joel Barlow stole a total of AU$16m over three years from Queensland Health, where he worked as a finance manager.
Reports said he funded a lavish lifestyle and even passed himself off as a Tahitian prince in social circles.
After the arrest, Queensland Premier Anna Bligh said the health department would be dismantled.
She said the enormity of the fraud was the "final chapter in the life of the ailing agency".
She added that it was difficult to tolerate the "sick administrative performance of this mammoth organisation".
Queensland Health will now be split into separate hospital and administrative arms. It will cease operating as a department on 1 July 2012.
Funds diverted
The police said it was one of the most significant fraud cases in the history of Australia.
Mr Barlow, whose full name is Hohepa Morehu-Barlow, apparently diverted funds intended for charities and private service providers into his own bank account.
The police said he stole $5m over three years, but allegedly siphoned off $11m in one transaction in the past two weeks.
The authorities arrested Mr Barlow in a Brisbane suburb after a manhunt that lasted all weekend.
Millions of dollars in assets were seized.
He had been investigated previously, but allegations against him had not been proved.