Afghan militants attack Kabul police station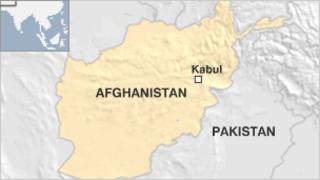 A district police station in the west of the Afghan capital, Kabul, has come under attack from militants, officials said.
Two or three gunmen threw hand grenades into the building in the Koshal Khan area, a police spokesman said.
The attackers escaped after a gun battle with police, the spokesman said. No casualties have been reported.
Taliban spokesman Zabihullah Mujahid said they carried out the attack, AFP reports.
Earlier reports said a suicide attacker had set off his bomb at the gates of the compound.
"Everything is under control and we are investigating the case," Mohammad Zahir, head of the criminal investigation department for Kabul police, told Reuters news agency.
Earlier this month, dozens of people were killed in a suicide bomb attack at a Shia Muslim shrine in the city. The Taliban condemned the attack.