Pakistan Quetta bombing kills eight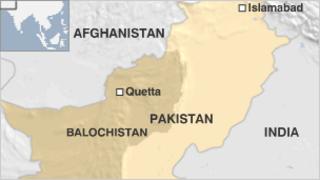 A car bomb has exploded outside the home of a politician in the Pakistani city of Quetta, killing at least eight people, police say.
Police say that the bomb also wounded at least 18 people.
They say that it is unclear whether the politician, Shafique Mengal, was home at the time of the bombing.
Mr Mengal is the son of Naseer Mengal, a prominent politician who served as oil minister during the tenure of former President Pervez Musharraf.
Militants linked to al-Qaeda and Taliban, as well as ethnic Baloch militants demanding more autonomy and a greater share of natural resources are active in the south-western province of Balochistan - of which Quetta is the capital.
On Thursday a doctor who testified that Pakistani security forces had killed a group of unarmed foreigners was himself shot dead in the city.