Pakistan extends rights of overseas nationals to vote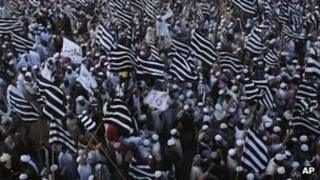 Pakistan is extending the right to vote in general elections to overseas nationals, election commission officials say.
The move is expected to affect an estimated 3.7 million Pakistanis currently living abroad.
The decision was taken at a meeting of the election commission on Tuesday. It is still debating on how to implement the new voting system.
People may be allowed to vote by post or at booths in Pakistani embassies.
Election Commission Secretary Akhtar Hussain Sabir said that Pakistanis living abroad had long demanded the right to vote.
The commission is now deciding whether seats in the national and provincial legislatures should be reserved for overseas Pakistanis.
Most political parties are now holding rallies ahead of possible elections later this year.