North Korea airline 'has two new routes'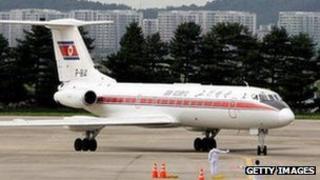 North Korea's state-owned airline Air Koryo will open two new routes, media reports say.
A twice-weekly charter route between Pyongyang and Harbin in China's Heilongjiang province will open a third Chinese city to passengers.
Air Koryo will also re-open a route to Kuala Lumpur, according to the Malaysia Digest news website.
The routes have been reported in the Chinese and Malaysian media, but have yet to be released by the airline.
Air Koryo is North Korea's only airline and was established in 1950.
It has operated sporadic routes to a number of European and Asian countries over the last two decades.
Air Koryo joined a list of airlines banned from EU airspace in 2006, but the ban was relaxed to allow two of its newer aircraft into Europe from March 2010.