Burma Minister Myint Hlaing apologises over MP comments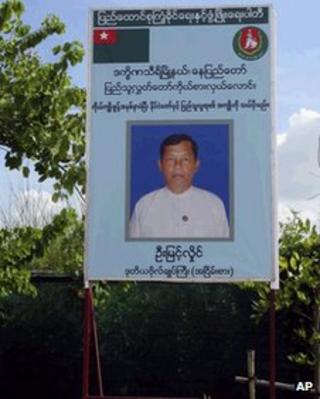 A Burmese government minister has apologised in parliament after he was reported to have called other MPs uneducated and ill-informed.
Agriculture Minister Myint Hlaing - a former army general - blamed the media for misquoting him and said he was sorry if his remarks caused offence.
His comments in a media interview led to complaints from more than 200 MPs.
A BBC analyst says it is a rare instance of the civilian-led administration being held to account.
More than a year after the end of military rule, Burma's civilian-led government is still discovering just how far democratic accountability can go.
Correspondents say that the apology from the agriculture minister was grudging at best.
The weekly Hot News Journal quoted him as deriding MPs who he said had not even passed their high-school exams.
"Those said to be parliamentarians who did not even pass the matriculation [high school examinations] came and sat in the House and they would do what they were told to do," he said.
"They would stand when they were asked to stand; sit when they were told to sit and press the button [vote] if they were told to do so.
"They know nothing. They did not understand what had been said [in the debate]. They were doing it without understanding it."
His remarks prompted complaints from 232 MPs to the parliamentary affairs committee.
Internet blogs seethed with comments - one contributor asked how many unqualified ministers there were in Burma who could not answer media questions.
Since the end of military rule, ministers - many of them former army men - have had to get used to explaining their policies.
But it has not been known for personal remarks to lead to such a public challenge, the BBC's Viv Marsh says.
Burma's political reforms are bringing diplomatic dividends - but they also mean the administration is increasingly finding itself answerable to parliament and a freer press, she adds.