Pakistan bus accident 'kills 17' in Kohistan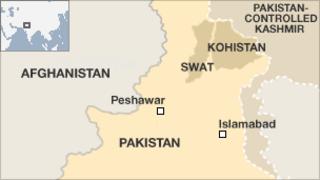 At least 17 people have been killed and 19 injured in a bus accident in the northern Pakistani region of Kohistan, officials say.
The dead are reported to include two children, two women and four military personnel. An army helicopter has taken the injured to hospitals in Islamabad.
The bus was on its way to Skardu. The crash happened near Tehsil Dasu city.
One passenger told a local reporter that the bus had made several stops during the journey because of a fault.