Afghan wedding hit by floods in Sar-e Pol province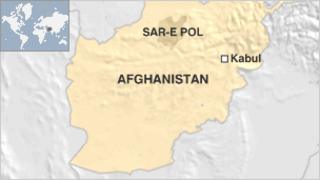 At least 22 people have been killed and about 80 are still missing after a flash flood hit Sar-e Pol province in northern Afghanistan.
Floodwaters deluged a wedding party in Deh Mordan village when Sang Charak district was flooded on Sunday night, disaster officials say.
A provincial council member told the BBC that President Karzai had sent two helicopters to assist rescue efforts.
A number of women and children at the wedding party are among the dead.
''We have a human tragedy. Floods have hit a wedding party and several other villages," provincial governor Haqbeen told the BBC's Bilal Sarwary in Kabul.
"The area is mountanious. Several other nearby villages have also been hit. Sadly there are a lot of human losses. But people have also lost livestock, agricultural lands."