Bus crash 'kills 16' in Bangladesh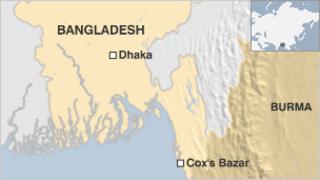 A bus carrying pilgrims has fallen off a bridge south of the Bangladeshi capital, Dhaka, killing at least 16 people, officials say.
The bus was carrying Muslim pilgrims who had visited a shrine to the Cox's Bazar district.
Reports said the driver lost control of the vehicle and it fell into a dried-up river bed.
At least 43 people were said to have been on the bus. Reports said at least 15 people were taken to hospital.
Bus accidents are common in Bangladesh where an estimated 10,000 people die in traffic-related accidents every year.
Most are blamed on reckless driving, poor road conditions and old vehicles.