Pakistan blast: Three Karachi pupils killed at seminary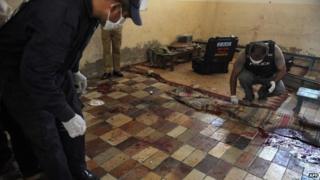 At least three children have been killed and several others wounded in a blast at a religious school in the southern Pakistani city of Karachi.
Police say a grenade went off while students were attending Koran class at the school in western Orangi district.
It was not clear if the grenade was thrown or whether a pupil found it and brought it into the classroom.
There was no immediate claim for the blast. Karachi is plagued by religious and political violence.
The boys killed are thought to have been between the ages of eight and 12.