Pakistani strike 'kills 16 militants' near Afghan border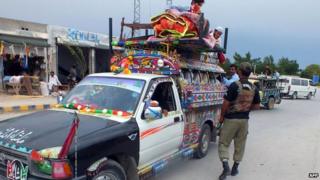 Pakistani forces have reportedly killed at least 16 militants following a series of attacks on army checkpoints near the Afghan border.
The militants had killed one soldier and injured two others after crossing the border into the Bajaur tribal district, a military official said.
The Pakistani military responded by using helicopter gunships.
Pakistan has stepped up an offensive against Taliban militants after the recent collapse of a ceasefire.
At least 60 militants were killed in air strikes earlier this month in North Waziristan, near the Afghan border.
Afghan officials have complained that civilians on their side of the border have also been killed in the Pakistani strikes.