China morning round-up: Government bans TV drama ads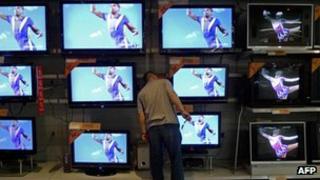 Newspapers across China are leading their coverage with Beijing's ban on advertisements in television dramas.
The new ban will take effect on New Year's Day, reports China Daily and People's Daily, citing an announcement from the State Administration of Radio, Film and Television (SARFT).
TV stations would face stern punishment if they broke the rules, said the SARFT order.
Most papers tend to support the new policy.
The People's Daily runs a commentary which says TV dramas in China should not be "hijacked" by ads, while Beijing News suggests that most illegal ads - such as those promoting dodgy medicine - have been "docking" with TV dramas for quite a while.
In the diplomatic arena, People's Daily reports on the meeting on Monday between Vice President Xi Jinping and visiting commander of Burma's armed forces, General Min Aung Hlaing.
Citing western media coverage and a political pundit, the Global Times suggests that such a meeting is further evidence of the scramble for influence on Burma between China and the US.
In Guangdong province, Guangzhou's Southern Metropolis Daily reports that a new high-speed railway line connecting Guangzhou and Shenzhen will finally be launched by the end of this year.
The rail link - which will eventually run to Hong Kong - has missed its expected launch date. The deadly crash in Wenzhou in July is thought to be one of the reasons for the hold back.
And in Hong Kong itself, as the listing of Chow Tai Fook Jewellery Group attracts global attention, China Daily's Hong Kong Edition says the city is witnessing yet another IPO rush amid global economic uncertainty.
Next door in Macau, legislator Jose Chui - cousin of the current Chief Executive Fernando Chui - has proposed setting up a "cyber police force" in the city regarded as "Eastern Las Vegas", reports the Cheng Pou.
Mr Chui's comment has been echoed by Wong Sio-chak, the city's Director of Judiciary Police, claiming that the aim is to protect freedom of speech.