China arrests six over Guangzhou glue deaths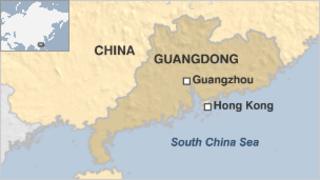 Police in southern China have arrested six people in connection with a series of deadly glue poisoning incidents, local government officials say.
Dozens of workers from various shoe and leather bag factories in Guangzhou have fallen ill since late last year and four have died.
Victims have also suffered memory loss and incontinence, reports say.
Authorities blame low quality glue and poor ventilation at work places for the problem.
Late last year, local work safety authorities began receiving reports of 37 workers poisoned by dichloroethane - a common ingredient found in glue that can cause cancer.
The workers came from various factories and workshops in the central districts of Baiyun and Liwan - most of them unlicensed, according to the municipal government in Guangzhou.
Police have so far detained six people for supplying sub-standard glue or illegally storing hazardous chemicals.
The authorities have since carried out inspections in the two districts, ordering more than 900 unlicensed workshops to close and detaining two factory owners.
China has a notoriously poor work place safety record, with rules widely flouted as companies chase contracts and profits.
Guangzhou government said the city had stepped up occupational safety promotions after the incident, and appealed to the public to flag up sub-standard workshops to the authority.