China morning round-up: Focus on Shanghai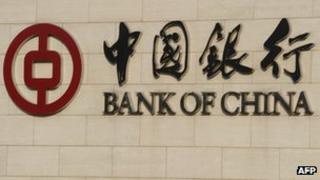 Some of the newspapers in China turned their focus on Shanghai on Wednesday as one of the country's leading banks set up a second headquarters in the financial hub.
China Dailyreports that the Bank of China's move to open this new headquarters "is part of the Chinese government's effort to support Shanghai's ambition to become a global financial hub".
People's Dailysays it is the first among the four state-owned national banks - other than the central bank - to establish a second headquarters in Shanghai.
Shanghai Dailyhighlights the function of this second headquarters, which the bank said will be used for its Chinese yuan transaction and clearance businesses.
Previous reports say the Shanghai hub will work side by side with the bank's Beijing headquarters.
Shanghai Morning Postpints out that the Bank of China - which is celebrating its centenary - is actually "going home", as one of the buildings to be used by the new headquarters is exactly the same building it was established 100 years ago.
Guangzhou's Southern Metropolis DailyandBeijing Newsreport that the southern Guangdong province has finally announced that it is to put 100bn yuan ($15.81bn; £9.97bn) of its pension fund into investments.
The southern manufacturing hub is the first in China to invest its pension fund in the financial market, reports say. It is to ensure that the fund can maintain a steady growth.
On the other hand, as the USimposes anti-subsidy dutieson Chinese solar panel manufacturers,People's Dailyreiterates on Beijing's position that it opposed to what it calls "US trade protectionism".
The paper also reports on theupcoming foreign visitsto South Korea, India and Cambodia by President Hu Jintao, as the Foreign Ministry made the announcement on Tuesday.
President Hu will be participating in the Nuclear Security Summit in Seoul, where the North Korea issue expected to be key.
China DailyandShanghai Morning Postsay the Foreign Ministry also stressed that China is working to ease tension over satellite launch in North Korea.
In other news, theGlobal Timesreports on the death sentence given to mafia boss Nie Lei in the eastern coastal city of Qingdao.
Shanghai's China Business Newssays that some 30 government officials in the city have also been investigated for allegedly collaborating in Nie's triad gang operations.
And the13 yearsgiven to the Palace Museum robber sparked yet another round of public discussion.Shanghai DailyandBeijing Newssay Shi Baikui is now filing his appeal, as he believes the jail term given to him is too harsh.