China morning round-up: Wenzhou financial reform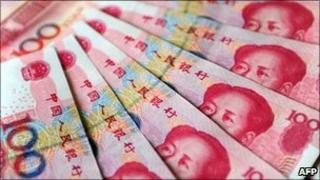 Regional newspapers lead on Thursday with the cabinet's decision to make the eastern city of Wenzhou a pilot in China's banking reform.
Wenzhou - a city in Zhejiang province famous for its flourishing entrepreneurship - saw one-fifth of its 360,000 small and mid-sized businesses stop operating due to cash shortageslast year, in what was dubbed "China's credit crunch".
Shanghai Dailysays the State Council's move "is a bid to crack down on irregularities in the grey but flourishing underground money market in the eastern city, which has led to crime and heated public debate".
Shanghai Morning Post's coveragesays private lenders in the region will be allowed to become legal as local banks or registered money lenders.
Local businessmen cheeredthe proposal as a possible end to the state banks' monopoly in the lending market,and the local chamber of commerce leadercalled it a day to be remembered by all Wenzhou people.
Guangzhou's 21st Century Business Heraldsays some people also speculated over whether Beijing's announcement would mean a reprieve forconvicted businesswoman Wu Ying, whose death sentence is still under review by the Supreme Court.
For national papers, the key focus of the day is theBrics summitwhich is getting under way in the Indian capital.
People's Dailyreports the meeting between Chinese President Hu Jintao and Russian counterpart Dmitry Medvedev in New Delhi.Beijing Newssays the two leaders agrees all parties should remain calm on the North Korea issue.
The Global Timesfocuses on the plan for a joint development bank for Brics countries, which analysts say may come to serve as a supplement to Western-dominated lending institutions in approving loans to the developing world.
A commentary on the People's Dailysays a well-founded co-operation mechanism among the Brics countries would help improve global economic governance.
Further on the Brics' global impactthe editorial of China Daily says: "For their voice to be taken into account the bloc should build more cohesion and actively challenge the dominance of Western powers in global governance."
The Global Timesalso runs a bilingual editorial calling for a tough reaction from Beijing on the US plan to build a missile defence system in Asia.
The editorial claims that the system is actually aimed at China and Russia, and says: "A strong response from China should be expected. An overarching missile defence system would force China to change its long-held nuclear policy."
In other news,China Dailyand Beijing News report the meeting between Vice-Premier Li Keqiang and Tim Cook, visiting CEO of US technology giant Apple.
People's Dailyalso reports the ongoing Asian Business Aviation Conference and Exhibition in Shanghai. It says global manufacturers of business jets are now focusing in China's booming market.
The Global Timessays US investor Warren Buffet is to set up a business aviation firm in southern China.