China morning round-up: Maritime disputes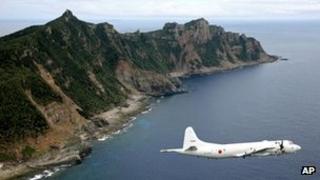 Thursday's newspapers continue to discuss maritime disputes between China and its neighbours.
China Daily leads front page coverage with comments from the foreign ministry in Beijing that it welcomed an international body's decision vetoing an attempt by Japan to upgrade the status of a Pacific atoll into an island.
Spokesman Hong Lei told a news conference that the Commission on the Limits of the Continental Shelf ruled that the Okinotori Atoll did not meet the requirements for being designated an island.
The rejection prevents Japan from setting a 200-nautical mile exclusive economic zone around the atoll, as well as securing sole rights to resources within the zone, the report said.
People's Daily also reports on Hong Lei's comments, but in its back pages.
China Daily also covers maritime talks between China and Japan in Hangzhou, where Beijing "reiterated its stance" on the disputed islands in the East China Sea, known in Japan as Senkaku and in China as Diaoyu.
Meanwhile, newspapers including the Beijing Times and Beijing News say three Chinese fishing boats have been detained by North Korean forces. Papers report the Chinese government is verifying the situation but it has not commented formally yet.
The Global Times , citing a Chinese analyst who does not want to be named, says clashes between Chinese fishing boats and North Korean law enforcement vessels are far more frequent that with the South Koreans.
Further south, China Daily's editorial says the country's self-imposed annual fishing moratorium in the South China Sea "will certainly contribute to easing tensions in the area".
It says that the fishing ban, which took effect on Wednesday, "provides a good opportunity for Manila to resolve its dispute with Beijing" over the Scarborough Shoal "through diplomatic means".
Shanghai Morning Post reports that Benigno Aquino, president of the Philippines, has appointed two special envoys to China. The appointees include an ethnic Chinese merchant.
Beijing Times also reports that Manila's foreign secretary, Albert del Rosario, has expressed a wish to solve the Scarborough Shoal dispute as soon as possible, in order to restore normal relations with Beijing.