China morning round-up: China-Japan dispute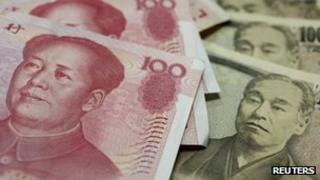 Newspapers send mixed signals on China-Japan relations as the East China Sea row rumbles on.
People's Daily publishes a fifth commentary on the dispute, saying Japan "must bear the dire consequences for its perfidious act". The commentary is promoted as the front-page top story on its website.
Another commentary warns Japanese media not to "violate journalism ethics", saying it called last week's sailing of a Chinese navy flotilla 49km (30 miles) south of Japan's Yonaguni island "military intimidation". A front-page commentary in the paper's Overseas Edition says Japan "must get used to the Chinese navy's sea training".
Shanghai Morning Post and others report Uichiro Niwa, Japan's ambassador to China, said it would be hard for relations between the two countries to return to normal in the near future, because Chinese youth "are told of the idea that Japan is a thief".
Meanwhile, papers including Beijing News and Guangzhou's Southern Metropolis Daily report 64 crew members of a Chinese cargo that ship caught fire near Okinawa were saved, but not all the reports make it clear that it was Japan's coast guard who saved them.
The papers also report a cruise ship with 1,500 tourists on board arrived in Yatsushiro port in Japan's Kyushu region on Saturday, saying it was the biggest Chinese tour group to visit Japan since Japan's purchase of some of the disputed islands.
Hong Kong's Ming Pao Daily News says the move has angered many netizens in China, some of whom are calling the tourists "traitors". But academics told the paper the tour signals the possible alleviation of tension ahead of the 8 November Communist Party national congress.
The Global Times' bilingual editorial says: "People have the right to express their dissatisfaction by not travelling to Japan. They are also allowed to put their personal interests above the national interest. The fact that the government is not intervening should be viewed as progress."
Also on Monday, China Daily and People's Daily report Vice-Premier Li Keqiang has urged more tax reforms and structural tax cuts to boost industrial upgrading and the transformation of the economic growth pattern, at a meeting on Thursday.
Hong Kong's Sing Tao Daily says state media have been publishing more reports ahead of the party congress on Mr Li's participation in economic policy-making, in an apparent move to boost the premier-designate's image as a bold man who knows the economy.
Ming Pao Daily News and Sing Tao Daily also report 86-year-old former president Jiang Zemin has written to congratulate his high school on its 110th anniversary. The reports say the reports in state media are to demonstrate his influence ahead of the congress.
People's Daily Overseas Edition says Lin Join-sane, Taiwan's new top negotiator with China, "has scored good marks" during his first visit to China last week.
Mr Lin succeeded Chiang Pin-kung in September. He has never visited mainland China before, said the report.
Southern Metropolis Daily says the local legislature in Guangzhou city has proposed a draft law that would make it mandatory for adults to help underage people escape when natural disasters or accidents happen.
The proposal came after a high school teacher ran away before attending to his students when the 2008 Sichuan Earthquake happened, said the report.